| | | | |
| --- | --- | --- | --- |
| Elkhart Lake MotoAmerica Superbikes - 3 Day Pass Tickets at Road America Raceway, Wisconsin | 5/31/2024 3:30 | $194 | View Tickets |
| Elkhart Lake MotoAmerica Superbikes Tickets at Road America Raceway, Wisconsin | 5/31/2024 7:00 | $67 | View Tickets |
| Elkhart Lake MotoAmerica Superbikes Tickets at Road America Raceway, Wisconsin | 6/01/2024 7:00 | $112 | View Tickets |
| Elkhart Lake MotoAmerica Superbikes Tickets at Road America Raceway, Wisconsin | 6/02/2024 7:00 | $112 | View Tickets |
MotoAmerica Superbikes Tickets
If you want to watch MotoAmerica Superbikes, then you are at right place. Tickets4Race.com offers an easy way to purchase cheap MotoAmerica Superbikes tickets. We don't only sell tickets, but also provide 100% worry free guarantee. You will get discount MotoAmerica Superbikes tickets on time and exact same place that you will select.

3% MotoAmerica Superbikes Tickets Discount Coupon Promo Code: "CHEAPEST"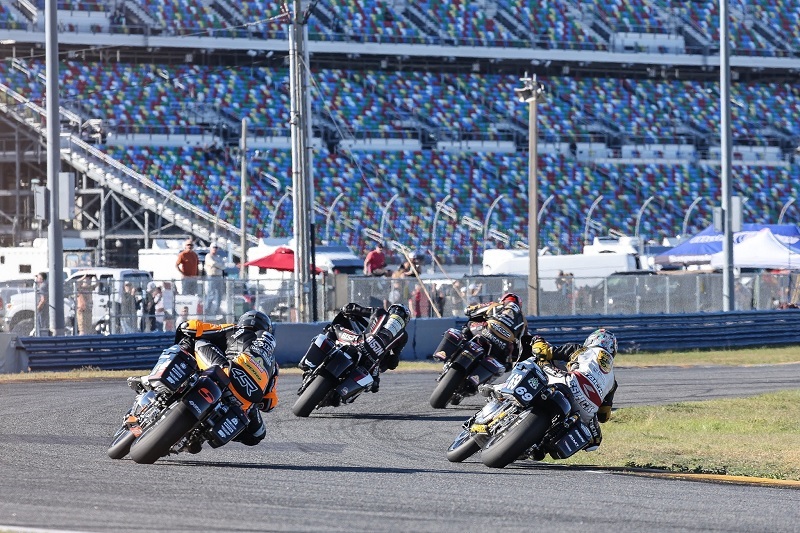 Check out the awesome rates and buy these discounted MotoAmerica Superbikes tickets 2023 to get the best seats in the race. Tickets4Race.com is always available at your service to provide you with your desired seats according to your convenience. What are you waiting for get your cheap MotoAmerica Superbikes Tickets from us now! Make sure to check out the MotoAmerica Superbikes seating map for the exact location of your seat.
MotoAmerica Superbikes HighLights:
MotoAmerica Superbikes is a premier motorcycle racing championship held in the United States. It features top-class riders competing on powerful, high-performance motorcycles in various race formats, including sprint races and endurance events.
The championship has several categories, with Superbike being the premier class. The Superbike category features some of the world's most talented and experienced riders, racing on modified production-based motorcycles from top manufacturers such as Yamaha, Suzuki, and Kawasaki. The bikes are equipped with advanced technology and high-performance parts, making them capable of reaching speeds of over 200 mph.
In addition to the Superbike category, the championship features other categories such as Supersport, Stock 1000, and Twins Cup. These categories cater to riders of different skill levels, making the championship accessible to many riders and fans.
The racing format in the MotoAmerica Superbikes championship is intense and exciting, with riders pushing themselves and their bikes to the limit to gain an edge over their competitors. The championship is held across multiple rounds at different tracks across the country. The riders accumulate points throughout the season to determine the ultimate champion.
MotoAmerica Superbikes offers a thrilling and engaging experience for motorsports fans. The high-speed racing action and the skill and bravery of the riders make it a spectacle to behold. With its speed, skill, and cutting-edge technology, MotoAmerica Superbikes is a must-see for any motorcycle racing fan.