| | | | |
| --- | --- | --- | --- |
| Tulsa Chili Bowl Nationals - 6 Day Pass Tickets at Tulsa Expo Square - Expo Center, Oklahoma | 1/08/2024 3:30 | $ | View Tickets |
| Tulsa Chili Bowl Nationals Tickets at Tulsa Expo Square - Expo Center, Oklahoma | 1/08/2024 17:00 | $ | View Tickets |
| Tulsa Chili Bowl Nationals - 5 Day Pass Tickets at Tulsa Expo Square - Expo Center, Oklahoma | 1/09/2024 3:30 | $ | View Tickets |
| Tulsa Chili Bowl Nationals Tickets at Tulsa Expo Square - Expo Center, Oklahoma | 1/09/2024 17:00 | $ | View Tickets |
| Tulsa Chili Bowl Nationals - 4 Day Pass Tickets at Tulsa Expo Square - Expo Center, Oklahoma | 1/10/2024 3:30 | $ | View Tickets |
| Tulsa Chili Bowl Nationals Tickets at Tulsa Expo Square - Expo Center, Oklahoma | 1/10/2024 17:00 | $ | View Tickets |
| Tulsa Chili Bowl Nationals Tickets at Tulsa Expo Square - Expo Center, Oklahoma | 1/11/2024 17:00 | $ | View Tickets |
| Tulsa Chili Bowl Nationals Tickets at Tulsa Expo Square - Expo Center, Oklahoma | 1/12/2024 17:00 | $ | View Tickets |
| Tulsa Chili Bowl Nationals Tickets at Tulsa Expo Square - Expo Center, Oklahoma | 1/13/2024 10:00 | $ | View Tickets |
Chili Bowl Nationals Tickets
If you want to watch Chili Bowl Nationals, then you are at right place. Tickets4Race.com offers an easy way to purchase cheap Chili Bowl Nationals tickets. We don't only sell tickets, but also provide 100% worry free guarantee. You will get discount Chili Bowl Nationals tickets on time and exact same place that you will select.

3% Chili Bowl Nationals Tickets Discount Coupon Promo Code: "CHEAPEST"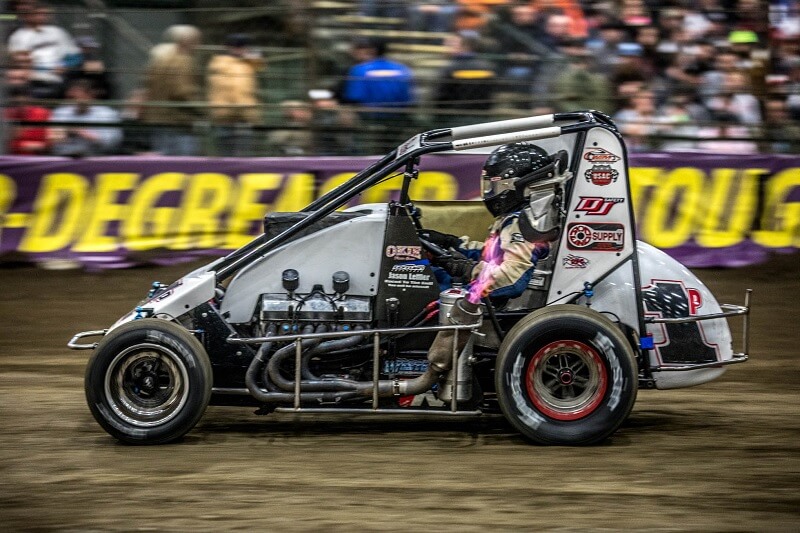 Check out the awesome rates and buy these discounted Chili Bowl Nationals tickets 2024 to get the best seats in the race. Tickets4Race.com is always available at your service to provide you with your desired seats according to your convenience. What are you waiting for get your cheap Chili Bowl Nationals Tickets from us now! Make sure to check out the Chili Bowl Nationals seating map for the exact location of your seat.
Chili Bowl Nationals HighLights:
Chili Bowl Nationals Info:
The most giant Chili Bowl Midget Nationals arrives two weeks after Christmas like just a surprise from Santa Claus. After the first event's sponsor, it got titled a food service company called "Original Chili Bowl." Like the actual Chili Bowl, Saturday's Super Mega Session will feature a full slate of heat events and a soup of feature races, with the top two performers in the B-main securing the last two spots in the 20-car A-main. The clay that blanketed the grounds was a crucial component of the Chili Bowl. It's extensively saturated so that today's most daring dirt track performers may ultimately shine. The victorious driver receives the "Golden Driller" trophy.
The world's fastest New Year's Eve party is coming! Don't forget the next round of the Chili Bowl event. Tune in and see the best drivers from late models, stock cars, open wheels, and drag racing competition.