| | | | |
| --- | --- | --- | --- |
| Ennis NHRA Texas FallNationals - 4 Day Pass Tickets at Texas Motorplex, Texas | 10/12/2023 3:30 | $ | View Tickets |
| Ennis NHRA Texas FallNationals Tickets at Texas Motorplex, Texas | 10/12/2023 8:00 | $11 | View Tickets |
| Ennis NHRA Texas FallNationals Tickets at Texas Motorplex, Texas | 10/13/2023 8:00 | $9 | View Tickets |
| Ennis NHRA Texas FallNationals Tickets at Texas Motorplex, Texas | 10/14/2023 8:00 | $11 | View Tickets |
| Ennis NHRA Texas FallNationals Tickets at Texas Motorplex, Texas | 10/15/2023 8:00 | $11 | View Tickets |
| Ennis NHRA Texas FallNationals - 4 Day Pass Tickets at Texas Motorplex, Texas | 10/10/2024 3:30 | $ | View Tickets |
| Ennis NHRA Texas FallNationals Tickets at Texas Motorplex, Texas | 10/10/2024 8:00 | $102 | View Tickets |
| Ennis NHRA Texas FallNationals Tickets at Texas Motorplex, Texas | 10/11/2024 8:00 | $102 | View Tickets |
| Ennis NHRA Texas FallNationals Tickets at Texas Motorplex, Texas | 10/12/2024 8:00 | $136 | View Tickets |
| Ennis NHRA Texas FallNationals Tickets at Texas Motorplex, Texas | 10/13/2024 8:00 | $136 | View Tickets |
NHRA Texas FallNationals Tickets
If you want to watch NHRA Texas FallNationals, then you are at right place. Tickets4Race.com offers an easy way to purchase cheap NHRA Texas FallNationals tickets. We don't only sell tickets, but also provide 100% worry free guarantee. You will get discount NHRA Texas FallNationals tickets on time and exact same place that you will select.

3% NHRA Texas FallNationals Tickets Discount Coupon Promo Code: "CHEAPEST"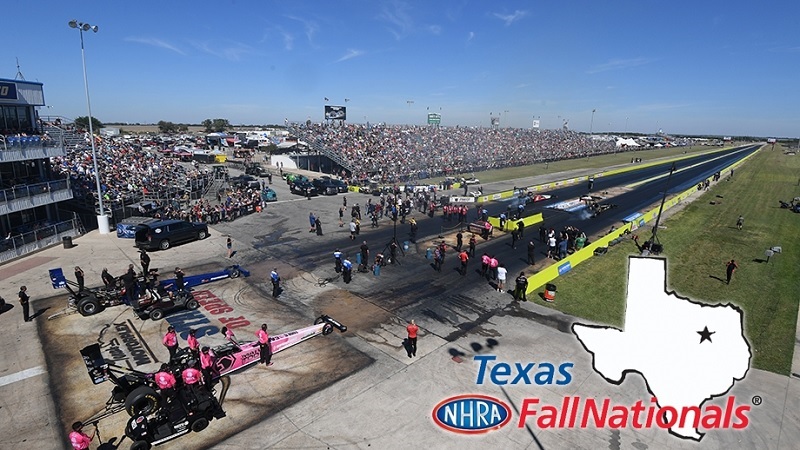 Check out the awesome rates and buy these discounted NHRA Texas FallNationals tickets 2023 to get the best seats in the race. Tickets4Race.com is always available at your service to provide you with your desired seats according to your convenience. What are you waiting for get your cheap NHRA Texas FallNationals Tickets from us now! Make sure to check out the NHRA Texas FallNationals seating map for the exact location of your seat.
NHRA Texas FallNationals HighLights:
The NHRA Texas Fall Nationals is a thrilling event that captivates fans from around the world. Held at the Texas Motorplex, this adrenaline-pumping spectacle showcases the raw power and speed of top fuel and funny cars. The atmosphere is electric as drivers push the limits, battling for victory on the quarter-mile track. Spectators witness mind-blowing accelerations, intense side-by-side races, and record-breaking performances. The event attracts both seasoned racing enthusiasts and newcomers, as the thunderous roars and tire-scorching launches create an unforgettable experience. From the intense competition to the camaraderie among fans, the NHRA Texas Fall Nationals is a must-see event for any motorsport lover.