| | | | |
| --- | --- | --- | --- |
| Indianapolis Indianapolis 500 Practice Tickets at Indianapolis Motor Speedway, Indiana | 5/14/2024 8:00 | $56 | View Tickets |
| Indianapolis Indianapolis 500 Practice Tickets at Indianapolis Motor Speedway, Indiana | 5/15/2024 8:00 | $56 | View Tickets |
| Indianapolis Indianapolis 500 Practice Tickets at Indianapolis Motor Speedway, Indiana | 5/17/2024 8:00 | $56 | View Tickets |
| Indianapolis Armed Forces Qualifying Tickets at Indianapolis Motor Speedway, Indiana | 5/18/2024 3:30 | $67 | View Tickets |
| Indianapolis Armed Forces Qualifying Tickets at Indianapolis Motor Speedway, Indiana | 5/19/2024 3:30 | $67 | View Tickets |
| Indianapolis Indianapolis 500 Practice Tickets at Indianapolis Motor Speedway, Indiana | 5/20/2024 8:00 | $56 | View Tickets |
| Indianapolis Indianapolis 500: Miller Lite Carb Day Tickets at Indianapolis Motor Speedway, Indiana | 5/24/2024 8:00 | $86 | View Tickets |
| Indianapolis Indianapolis 500: Legends Day Tickets at Indianapolis Motor Speedway, Indiana | 5/25/2024 8:00 | $56 | View Tickets |
| Indianapolis PARKING: Indianapolis 500 Tickets at Indianapolis Motor Speedway Parking Lots, Indiana | 5/26/2024 3:30 | $ | View Tickets |
| Indianapolis IndyCar Series: Indianapolis 500 Tickets at Indianapolis Motor Speedway, Indiana | 5/26/2024 3:30 | $67 | View Tickets |
Indianapolis 500 Tickets
If you want to watch Indianapolis 500, then you are at right place. Tickets4Race.com offers an easy way to purchase cheap Indianapolis 500 tickets. We don't only sell tickets, but also provide 100% worry free guarantee. You will get discount Indianapolis 500 tickets on time and exact same place that you will select.

3% Indianapolis 500 Tickets Discount Coupon Promo Code: "CHEAPEST"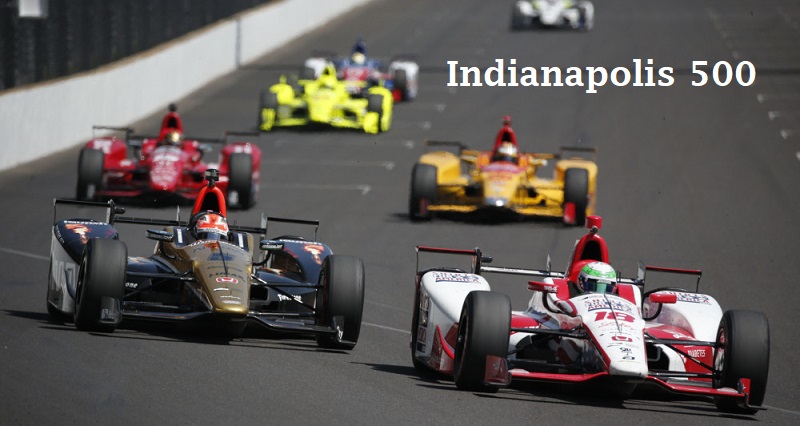 Check out the awesome rates and buy these discounted Indianapolis 500 tickets 2024 to get the best seats in the race. Tickets4Race.com is always available at your service to provide you with your desired seats according to your convenience. What are you waiting for get your cheap Indianapolis 500 Tickets from us now! Make sure to check out the Indianapolis 500 seating map for the exact location of your seat.
Indianapolis 500 HighLights
Indianapolis 500
The Indianapolis 500-Mile Race, casually known as Indy 500, is an automobile race held annually at Indianapolis Motor Speedway (IMS) in Speedway, IN. 33 drivers sprint across 500 miles for 200 laps over the Memorial Day weekend. Grab your bottle of cold milk and get to this magical Indianapolis 500 mix. Don't miss this incredible racing event dubbed as "The Greatest Spectacle in Racing."
Indianapolis 500 FAQs
When did Indianapolis 500 Start?
Indianapolis 500 was started in 1911.
Who Won the Indianapolis 500 in 2021?
In 2021, Helio Castroneves won the Indianapolis 500.
How Much are Indy 500 Tickets?
Indy 500 tickets 2024 are starting from $47 each.
What's the Indianapolis 500 Schedule in 2024?
The Indy 500 is set to take place on Thursday, May 16, 2024. Buy tickets to Indy 500 and don't miss it this time.
What Time Does the Indianapolis 500 Start?
The Indianapolis 500 will begin at 12:45 p.m. on Thursday, May 16, 2024.
How many laps make up the Indianapolis 500?
Depending on the weather and the number of yellow flags, the Indy 500 track has 200 laps and takes three to four hours to complete.
How Much are Tickets to the Indianapolis 500?
Tickets4race has the Indy 500 tickets packages, and you won't find reasonable rates anywhere else. We have 2024 Indianapolis 500 tickets for sale at Tickets4race.
How many people attend the Indianapolis 500?
The official attendance is not released however, the race receives approximately 250k to 300k fans. Check Indy 500 tickets price on our website and get it.
Who is the youngest Indianapolis 500 winner?
On May 30, 1952, A. Troy Ruttman was 22 years and 80 days old when he won the 36th Indianapolis 500.