| | | | |
| --- | --- | --- | --- |
| Auburn Emerald Downs Live Racing Tickets at Emerald Downs, Washington | 6/03/2023 3:30 | $ | View Tickets |
| Auburn Emerald Downs Live Racing Tickets at Emerald Downs, Washington | 6/04/2023 3:30 | $ | View Tickets |
| Auburn Emerald Downs Live Racing Tickets at Emerald Downs, Washington | 6/09/2023 3:30 | $43 | View Tickets |
| Auburn Emerald Downs Live Racing Tickets at Emerald Downs, Washington | 6/10/2023 3:30 | $43 | View Tickets |
| Auburn Emerald Downs Live Racing Tickets at Emerald Downs, Washington | 6/11/2023 3:30 | $43 | View Tickets |
| Auburn Emerald Downs Live Racing Tickets at Emerald Downs, Washington | 6/16/2023 3:30 | $43 | View Tickets |
| Auburn Emerald Downs Live Racing Tickets at Emerald Downs, Washington | 6/17/2023 3:30 | $43 | View Tickets |
| Auburn Emerald Downs Live Racing Tickets at Emerald Downs, Washington | 6/18/2023 3:30 | $43 | View Tickets |
| Auburn Emerald Downs Live Racing Tickets at Emerald Downs, Washington | 6/23/2023 3:30 | $43 | View Tickets |
| Auburn Emerald Downs Live Racing Tickets at Emerald Downs, Washington | 6/24/2023 3:30 | $43 | View Tickets |
| Auburn Emerald Downs Live Racing Tickets at Emerald Downs, Washington | 6/25/2023 3:30 | $43 | View Tickets |
| Auburn Emerald Downs Live Racing Tickets at Emerald Downs, Washington | 7/01/2023 3:30 | $43 | View Tickets |
| Auburn Emerald Downs Live Racing Tickets at Emerald Downs, Washington | 7/02/2023 3:30 | $43 | View Tickets |
| Auburn Emerald Downs Live Racing Tickets at Emerald Downs, Washington | 7/03/2023 3:30 | $ | View Tickets |
| Auburn Emerald Downs Live Racing Tickets at Emerald Downs, Washington | 7/07/2023 3:30 | $43 | View Tickets |
| Auburn Emerald Downs Live Racing Tickets at Emerald Downs, Washington | 7/08/2023 3:30 | $43 | View Tickets |
| Auburn Emerald Downs Live Racing Tickets at Emerald Downs, Washington | 7/09/2023 3:30 | $43 | View Tickets |
| Auburn Emerald Downs Live Racing Tickets at Emerald Downs, Washington | 7/14/2023 3:30 | $43 | View Tickets |
| Auburn Emerald Downs Live Racing Tickets at Emerald Downs, Washington | 7/15/2023 3:30 | $43 | View Tickets |
| Auburn Emerald Downs Live Racing Tickets at Emerald Downs, Washington | 7/16/2023 3:30 | $43 | View Tickets |
| Auburn Emerald Downs Live Racing Tickets at Emerald Downs, Washington | 7/21/2023 3:30 | $43 | View Tickets |
| Auburn Emerald Downs Live Racing Tickets at Emerald Downs, Washington | 7/22/2023 3:30 | $43 | View Tickets |
| Auburn Emerald Downs Live Racing Tickets at Emerald Downs, Washington | 7/23/2023 3:30 | $43 | View Tickets |
| Auburn Emerald Downs Live Racing Tickets at Emerald Downs, Washington | 7/28/2023 3:30 | $43 | View Tickets |
| Auburn Emerald Downs Live Racing Tickets at Emerald Downs, Washington | 7/29/2023 3:30 | $43 | View Tickets |
| Auburn Emerald Downs Live Racing Tickets at Emerald Downs, Washington | 7/30/2023 3:30 | $43 | View Tickets |
| Auburn Emerald Downs Live Racing Tickets at Emerald Downs, Washington | 8/04/2023 3:30 | $43 | View Tickets |
| Auburn Emerald Downs Live Racing Tickets at Emerald Downs, Washington | 8/05/2023 3:30 | $43 | View Tickets |
| Auburn Emerald Downs Live Racing Tickets at Emerald Downs, Washington | 8/06/2023 3:30 | $43 | View Tickets |
| Auburn Emerald Downs Live Racing Tickets at Emerald Downs, Washington | 8/11/2023 3:30 | $43 | View Tickets |
| Auburn Emerald Downs Live Racing Tickets at Emerald Downs, Washington | 8/12/2023 3:30 | $43 | View Tickets |
| Auburn Emerald Downs Live Racing Tickets at Emerald Downs, Washington | 8/13/2023 3:30 | $43 | View Tickets |
| Auburn Emerald Downs Live Racing Tickets at Emerald Downs, Washington | 8/18/2023 3:30 | $43 | View Tickets |
| Auburn Emerald Downs Live Racing Tickets at Emerald Downs, Washington | 8/19/2023 3:30 | $43 | View Tickets |
| Auburn Emerald Downs Live Racing Tickets at Emerald Downs, Washington | 8/20/2023 3:30 | $43 | View Tickets |
| Auburn Emerald Downs Live Racing Tickets at Emerald Downs, Washington | 8/25/2023 3:30 | $43 | View Tickets |
| Auburn Emerald Downs Live Racing Tickets at Emerald Downs, Washington | 8/26/2023 3:30 | $43 | View Tickets |
| Auburn Emerald Downs Live Racing Tickets at Emerald Downs, Washington | 8/27/2023 3:30 | $43 | View Tickets |
| Auburn Emerald Downs Live Racing Tickets at Emerald Downs, Washington | 9/02/2023 3:30 | $43 | View Tickets |
| Auburn Emerald Downs Live Racing Tickets at Emerald Downs, Washington | 9/03/2023 3:30 | $43 | View Tickets |
| Auburn Emerald Downs Live Racing Tickets at Emerald Downs, Washington | 9/09/2023 3:30 | $43 | View Tickets |
| Auburn Emerald Downs Live Racing Tickets at Emerald Downs, Washington | 9/10/2023 3:30 | $43 | View Tickets |
| Auburn Emerald Downs Live Racing Tickets at Emerald Downs, Washington | 9/16/2023 3:30 | $43 | View Tickets |
| Auburn Emerald Downs Live Racing Tickets at Emerald Downs, Washington | 9/17/2023 3:30 | $43 | View Tickets |
Emerald Downs Live Racing Tickets
If you want to watch Emerald Downs Live Racing, then you are at right place. Tickets4Race.com offers an easy way to purchase cheap Emerald Downs Live Racing tickets. We don't only sell tickets, but also provide 100% worry free guarantee. You will get discount Emerald Downs Live Racing tickets on time and exact same place that you will select.

3% Emerald Downs Live Racing Tickets Discount Coupon Promo Code: "CHEAPEST"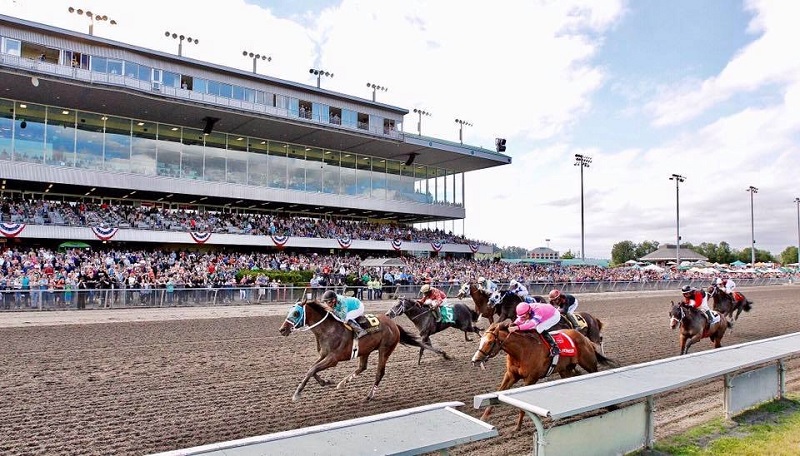 Check out the awesome rates and buy these discounted Emerald Downs Live Racing tickets 2023 to get the best seats in the race. Tickets4Race.com is always available at your service to provide you with your desired seats according to your convenience. What are you waiting for get your cheap Emerald Downs Live Racing Tickets from us now! Make sure to check out the Emerald Downs Live Racing seating map for the exact location of your seat.
Emerald Downs Live Racing HighLights:
It was given its name in honour of Seattle, often known as the Emerald City. A half-mile east of Highway 167 in Auburn, Washington, a thoroughbred racetrack called Emerald Downs. Live thoroughbred racing is held at a track that is made of dirt. The way contains many significant ungraded races and numerous overnight handicaps and events.
On a regular weeknight, there are eight races, and on a race weekend, there are ten. The race has a least worth of $200,000.00.
Guests are not allowed to bring any eatables except a water bottle. Seating is available for general entry on benches and tables located across the track. Are you ready to watch this live Racing?